14 February 2010 @ 01:35 am


This is an accurate summation of my brain right now.

01 February 2010 @ 10:35 pm
RL TOUHOU HIJACK LMFAO


BAHAHHAHAHAHAHAHHAHAHAHHAHAHAHA

/LAUGHS FOREVER
Current Music: Alstroemeria Records - Bad Apple!!
Current Mood:

amused

01 February 2010 @ 01:34 am
OK So I come home from work and find out Lady Gaga walked away empty-handed from the Grammys?

UM. Nothing against Taylor Swift, and I'm not a die-hard Gaga fan, but something tells me there's some kind of logic fail here given that Lady Gaga's been a relatively massively successful artist from what I can tell.

Also, I think the outlash at Taylor Swift is fucked up. She had nothing to do with it and creating a twitter tag like "where's kanye when you need him" is just fucked up. Girl doesn't deserve that, leave her out of this.
Current Mood:

discontent

22 January 2010 @ 10:00 pm
I AM A FREAKY FISH GUY!


................The ocean says IDEK.

(sup can you tell Yu-Gi-Oh!: The Abridged Series has finally updated?)


ps - めるぽ~ ξ・∀・)
Current Mood:

dorky

27 December 2009 @ 08:17 am
Current Mood:

bored

16 December 2009 @ 12:54 am


THE TOUHOU FANDOM

IT NEVER FAILS ME

ILU TOUHOU ♥

24 November 2009 @ 08:31 pm
...this needs sharing if only because i consider it terribly hilarious
ps you should watch glee if you don't get it
/ninja pimps

23 November 2009 @ 01:51 am
oh btw
I really don't use this icon enough.
Current Mood:

devious

18 November 2009 @ 12:26 pm
Holiday Special~*~*~
CHRISTMAS CARD SIGN UP POST



That's right folks! It's the moment some of you have been waiting for! It's time for the annual Christmas Card from Peachy sign up WHOOOOOOO *fanfare* Except not all that exciting really...

No goodies this year unfortunately as I'm making stuff for work and there's no way I'd be able to afford that and Christmas presents for my family in addition to making enough peppermint bark for everyone. So yeah. No peppermint bark this year sadly. Unless I have leftovers. Then I might sneak in a little something extra here and there for people.

Cards will probably be mailed out mid-December. Also, comments are screened so no worries!



PS I CAN DO INTERNATIONAL BTW SO DON'T NOT SIGN UP JUST BECAUSE YOU'RE OUTSIDE THE US
Current Mood:

excited

08 November 2009 @ 04:29 pm
You know you're me when you somehow break the toilet, attempt to fix it, drop the necessary part INTO THE TANK, use a plastic bag as a glove, and then somehow temporarily fix the toilet.

Yeah the little flusher knob thing came off and I was like ER. And then I fixed it. And it works now.

Gonna ask my roommate to put in a work order for it later.

BUT YEAH.

In other news, time for me to get ready for work.
Current Mood:

accomplished

07 November 2009 @ 05:47 pm
DRAWME!
ALSO DAVE WINS FOR DRAWING ME AS A MOE FRUIT
AHAHAHAHHAHAHA STILL LAUGHING ABOUT THAT

07 November 2009 @ 12:51 pm
Hi, this is a practice test. Please drop a funny image or macro here.

30 October 2009 @ 07:51 pm
trick or treat?
❶ Create a graphic (200 x 200 max size) to represent your personal "candy". It should have your username on it, but otherwise can feature whatever you want. Make it something special since it's self-representative.
➋ Make a post with the subject "trick or treat?". Put your "candy" somewhere in it, and be sure to repost these instructions.
➌ Then, go around other people's LJs and reply to them with either "trick" or "treat". If you reply with "trick", they will give you an LJ dare that you have to perform before taking their candy. If you're too wimpy for that, simply say "treat" and take their candy.
➍ List all your collected candies in your original "trick or treat?" post to show off your collection, being sure not to direct-link!


for your posting convenience~
mind ALL of you I may or may not be too lazy to think of a dare if you bother going "trick" to me :/ ...yeeeaaahhhh /sigh I wanted to put just "peachy" but SURPRISE someone actually has that for their journal...yeah go figure
also, i don't understand this whole.."direct-linking" thing...I don't see the problem with having it link to my trick or treat post for convenience sake...sooo yeah. Mine shall have a link. YEAH.
edit - yeah fixed the code in the box, just code to post the candy now for copypasta convenience
Current Mood:

bored

29 October 2009 @ 08:46 am
With the news that Iceland is planning to close shop in Iceland, my colleague Preeti Aroon reminds me that according to Thomas Friedman's "Golden Arches Theory of Conflict Prevention," the country is now vulnerable to attack from McDonalds-having nations. (There are a few it haven't exactly endeared itself to lately.) This could be a problem since, despite their viking heritage, Iceland has no standing army.
-Foreign Policy Blog,
Original Article
The sad thing is I had almost the exact same thought when I heard about this...(for those who don't get it, some people believe in a theory that 'countries with McDonalds don't attack each other...it's kinda like an extension of democratic peace theory if you know what that is)....
Not gonna lie though, I loved that little quip about the vikings at the end-- lol I probably could've written this article myself and been not even half-as-serious about it...
But yeah I feel awesome for thinking the same thing as the big guys~

24 October 2009 @ 12:23 pm
OH JESUS CHRIST I LOVE THIS GAME
Current Mood:

amused

08 October 2009 @ 12:01 am
NEW LAYOUT TOTALLY IN PROGRESS
randomly decided to search pixiv and found a totally amazing pic of Remilia!
hopefully, I'll have a new color scheme worked out by the weekend, but it looks good as is right now, so I'm happy.
and since we're talking lj updates here, here's the sprite list so far:
-Patchouli Knowledge: Jack/

failaga
- she's the closest thing to a sickly character in Touhou and kinda fails at physical stuff lol-- that and she's short (you shoulda seen the original sprite lol)
-Medicine Melancholy: Case/

technophile
- Medicine is a doll and lol people joke that Case is a robot, I was going to use Alice, but her sprite looked weird so the loli-doll of poison death it is (that and lol shorter than jack now)
-Aya Shameimaru: Nicole/

skyregalia
- because Aya's one of her fave characters! yay!
-Remilia Scarlet: ME!/

peachymint
- one of my fave characters! yay! that and Flandre's sprites looked weird D:
-⑨ (Cirno): Caleb/

precto
- because Cirno's his fave character! yay!
-Hong Meirin/China: Xy/

first_quadrant
- because when I think of Xy i think of China a lot lol;;;
-Komachi Onozuka: Tess/

pyrat_xo
- because Komachi is a shinigami and lol tess=bleach
Hopefully I'll be adding more in the future, I know I still need to add in

stormcoming
and

xaster57
, and hopefully more as I think of them. :)
Current Mood:

content

16 September 2009 @ 07:47 am
• Anyone who looks at this entry has to post this meme and their current wallpaper.
• Explain in no more than five sentences why you're using that wallpaper!
• Don't change your wallpaper before doing this! The point is to see what you had on!
( Read more... )

06 September 2009 @ 06:42 pm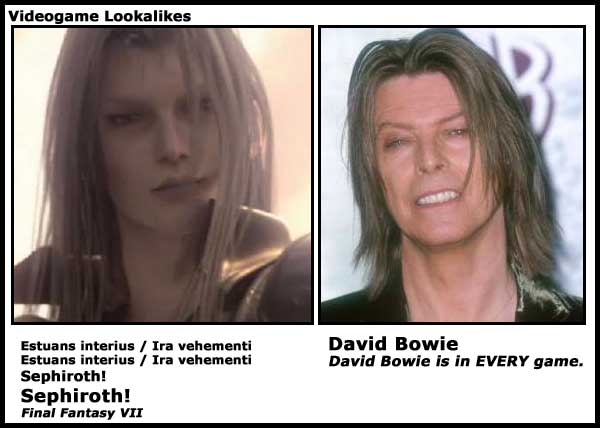 JUST THOUGHT I WOULD SHARE THIS.

02 September 2009 @ 10:00 am
HAPPY BIRTHDAY SEALAND
Also, I should note, and I am COMPLETELY serious when I say this, that henceforth, it is my goal to somehow include Sealand in at least one paper per semester for the rest of the time that I am in college, whether it be undergrad or grad school. This is my new mission in life.
I've already gotten to a good start, my final paper for my summer class included a Sealand mention, and I managed an A- in that class, so WHO KNOWS maybe Sealand will be my new lucky charm~*~*~*
Current Mood:

dorky

01 September 2009 @ 05:44 pm
Writer's Block: As the Cookie Crumbles
[Error: unknown template qotd]

..."you just lost the game. in bed."

"never gonna give you up"
"never gonna let you down"
"never gonna run around and desert you"